Miracle Travels is a destination management company (DMC) experienced in creating and planning personalized holidays in Sultanate of Oman. Our passionate team have explored the country and come across vast beauties, prepared to ensure our customers the best and the most unique travel holiday. We pride ourselves on our great services, and aim to give the best travel experiences for our customers. If you are interested in discovering Sultanate of Oman and United Arab Emirates, Miracle Travels is capable of combining your Oman trip with a federation of seven emirates United Arab Emirates (UAE), which is a charismatic country on the Eastern side of the Arabian Peninsula. Washed with a suave glimmer of urban life, UAE is the modern hub of shopping, culture and iconic architectural structures.
Our friendly, committed and professional team not only aims on giving you the best experiences of Oman Hospitality but also offer comfortable travel coaches (Deluxe) and vehicles (4×4, Sedan cars) and will always maintain ethical standards and provide the best of services just for you.
At Miracle Travels, we firmly believe to venture beyond the expectations of all our stakeholders, international standard including other applicable regulatory requirements and certification. This will help us to continually improve our process to ensure that we provide a quality service to our customers and stakeholders alike. Furthermore we ensure this policy is communicated and understood by all levels of the organization.
"To serve our clients with greater travel experience by providing quality Services that address their Travel requirements, through the most efficient arrangements so that partner/customer loyalty, better financial results and excellent customer satisfaction can be achieved".
"To be the most trusted and respected DMC recognized by our partners/clients for delivering excellence, to be a leading provider of Travel Solution across Sultanate of Oman and create new opportunities in line with Sustainable & responsible tourism for growth in our strategic business".
Sustainable & Responsible Tourism
Miracle Travels, will highly focus on developing "Sustainable & Responsible Tourism" industry as  one of the main objective. The purpose is to develop and promote those tourism products that include sites and attractions, transportation, accommodation and entertainment, in which each element of the tourism product is prepared from our end to the tourists.  At the same time, the concept of sustainable development has become widely accepted as the way to create a better, more humane and socially responsible future. We believe that tourism can play a significant role in sustainable development.
Furthermore, we involve with our suppliers to generate awareness about the importance of developing tourism in a sustainable manner and to consider special circumstances and opportunities. Making tourism more sustainable is not just about controlling and managing the negative impacts of the industry. Tourism is in a very special position to benefit local communities, economically and socially, and to raise awareness and support for conservation of the environment.
At this stage, we have implemented the following projects as "Sustainable & Responsible tourism".
Miracle Oman Team
At Miracle Travels, we are committed to providing a professional service to our customers, ensuring they benefit from our experience, unique style and energy. A highly visible, independent and progressive travel agency, we aim to make a difference in everything we do.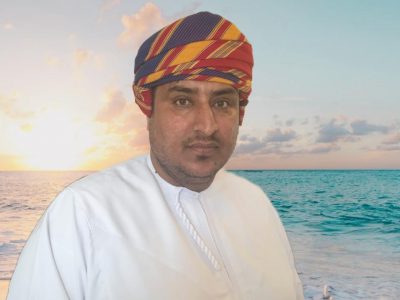 Founder / Operation Manager
We love everything about Sultanate of Oman! This is our home. Its amazing landscape, kind people and inspiring culture. We appreciate its uniqueness. It will be our great pleasure to invite you to enjoy and experience the beauty of Oman with us.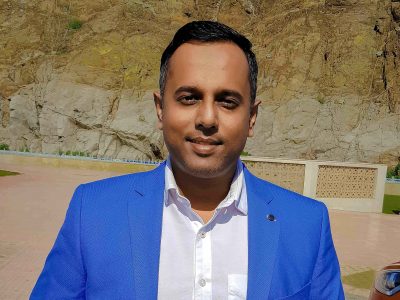 Designing tailor made tours is an art, one that we have spent decades perfecting. The success of each is dependent on understanding and consistently surpassing your needs and expectations. We bring generations of experience and proud culture of Oman to each tour we operate, factors which combine to ensure your tour is memorable.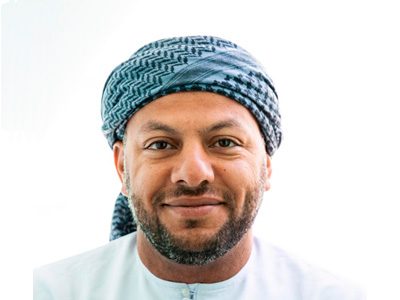 My profession started with a dream bought to life with a passion to discover a new country. Oman has given me an opportunity to guide visitors sharing the country through my eyes and those of the locals resulting in true authentic experiences.
Read more…
I have many years experience in the tour guiding field and enjoy developing programs that are unique and traditional as well as off the beaten track. Offering beautiful places, wonderful photo opportunities and creating memories that last forever. I believe that travel is synonymous for happiness.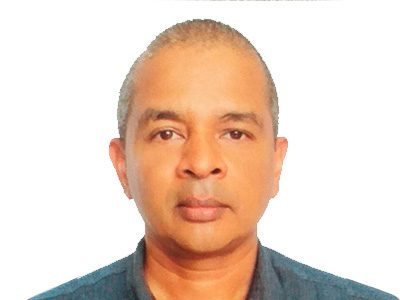 Business Development Manager
Sujan Weerakoon is a professional Master Tour Guide with over three  decades of experience and exposure in many aspects of tourism, specializing in his passion for soft-adventure tourism.
Read more…
Proficient in German, Sujan mastered the language at the Goethe institute, Colombo and obtained his Tourist Guide certification from the Sri Lankan Tourism Development Authority in 1992. His in-depth knowledge and ability to explore the in-roads of Sri Lanka will lead the adventurous traveller into new horizons of discovery. Delivery is everything when it comes to tour guiding and Sujan can take guests on a journey through his storytelling bringing the itinerary to life and providing travellers with rewarding and unforgettable memories to take-home for years to come.
He has also led tour groups in the Sultanate of Oman, United Arab Emirates and the Maldives Islands as a German / English speaking tour guide. He was awarded the UAE tour guide licence from the government department of tourism, commerce and marketing of Dubai in 2008. These qualifications have provided Sujan opportunities to work with leading UK travel agents offering Family Adventure holidays and in addition valuable experience leading tour groups for passengers from  cruise lines on  tours in the United Arab Emirates.
He believes any small group can be catered for providing unforgettable holidays in the Sultanate of Oman, the Jewel of Arabia. From world heritage and ancient archaeological sites, art, culture, folklore and craftmanship, they are all legacies which must be seen. Oman's heritage is rich but there is much more in the heart of Oman to explore: the sense of respect for time, for people and for nature.
" It is time to share Oman, Arabia's best kept secret and authentic story with the rest of the world"
Get Perfect Tour Experience
It is a long established fact that a reader will by the readable.
Stay Connected with our Social media
Join Us For News & Updates