A'Dakhiliyah, meaning 'The Interior', is a land-locked governorate comprised of a portion of the Al Hajar Mountain range and eight separate districts: Adam, Al Hamra, Bahla, Bidbid, Izki, Manah, Nizwa and Samail.
OMAN'S GREATEST ATTRACTIONS
Some of Oman's greatest attractions are in this region, including the Sultanate's highest mountain – Jebel Shams – and Jebel Al Akhdar, a mountainous plateau that is known for its green terrace fields brimming with roses, pomegranates and other fruit.

The Al Hoota Caves, a recently-restored vast cave system estimated to be over two million years old and rich with stalactites and stalagmites, and many ancient castles and forts which have also been beautifully restored and are now open to the public are also of interest, especially UNESCO World Heritage Sites the Bahla Fort and the renowned Nizwa Fort and Souq.
HERE THE PLACES TO VISIT IN A'DAKHILIYAH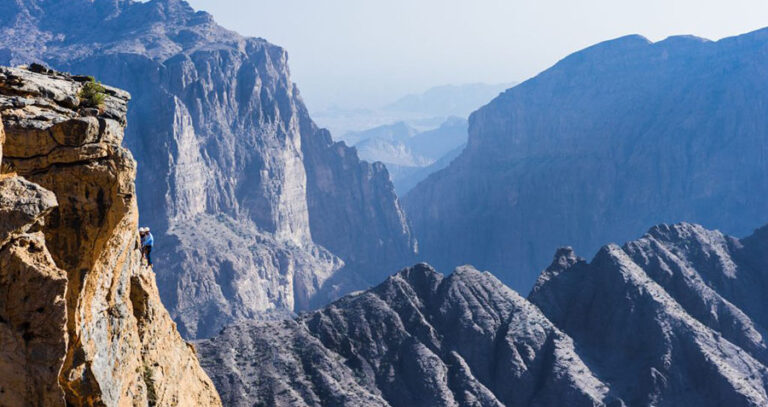 Village Of Al Roos
It is an old village located on a slope of Al Jebel Al Akhdar and includes a meeting room "Majlis" and a number of mud houses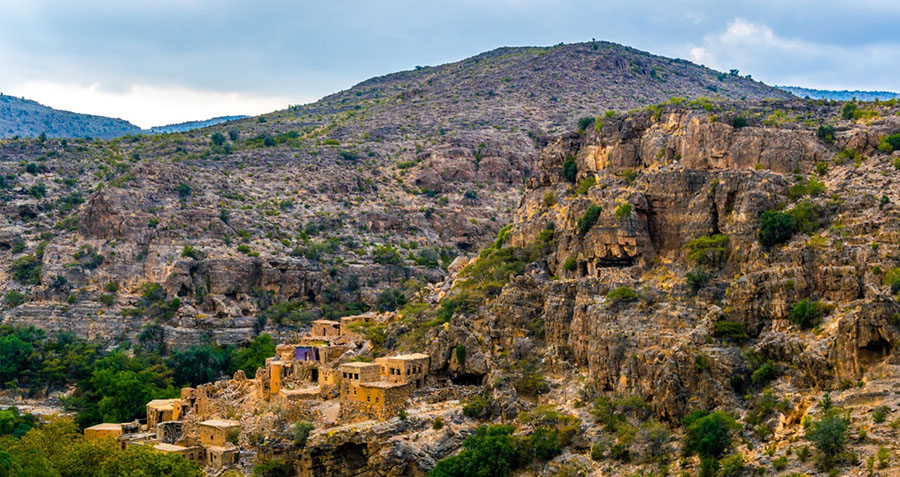 Wadi Bani Habib
One of the famous wadis in Al Jebel Al Akhdar, this Wadi can be explored on foot. It is surrounded on all sides with green walnut groves and some local bushes widely scattered. It also the home to the abandoned village of Bani Habib, which welcomes visitors who are trekking and exploration lovers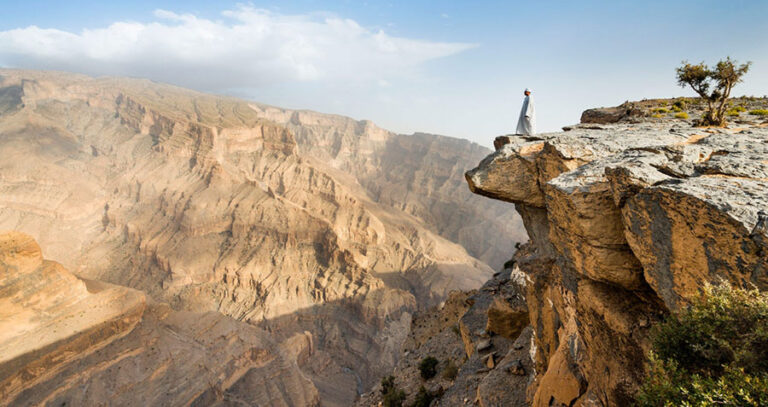 Wadi Ghul
Jebel Shams is most known for its beautiful view of the Wadi Ghul, that lays deep below it. The wadi is an attraction in its own right, leading through a number of traditional villages that can only be accessed by 4WD.

Wadi Ghul is an abandoned village, located to the northwest of Al Hamra in Oman. The area is referred to as the "Omani Grand Canyon" or "The Grand Canyon of Arabia". It is near Jebel Shams, the highest mountain peak in Oman.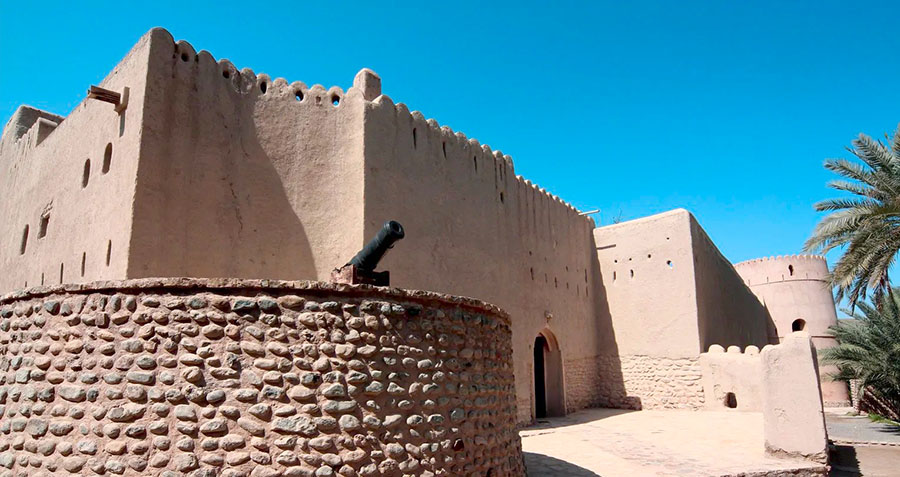 Bidbid Castle
This is one of the prettiest small castles in the country: a rustic little structure, built with mudbrick walls on a stone base, with windows and rifle-slits cut lopsidedly out of the adobe, half-hearted little rounded battlements above and a large watchtower perched on a small rock outcrop beside. Unusually, the walls have been left unplastered following restoration, so you can see the pebbles and bits of straw mixed in to strengthen the mudbrick, adding to its rather homespun charm. A swiftly flowing falaj, in which villagers are wont to do their washing, runs around one side of the fort.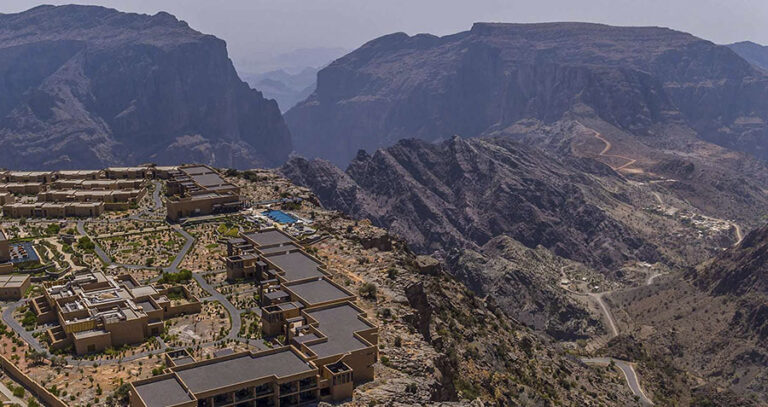 Al Jebel Al Akhdar
This mostly limestone mountain is one of the highest points in Oman and eastern Arabia. Jebel Akhdar forms the central section of Hajar range, and is located around 150 km (93 mi) from Muscat. The range is mostly desert, but at higher altitudes receives around 300 mm (12 in) of precipitation annually — moist enough to allow the growth of shrubs and trees and support agriculture. It is this that gives the mountains their "green" name.

The area is about a 45-minute drive from Nizwa and is known for its traditional rose water extraction and agricultural products including pomegranates, walnuts, apricots, black grapes and peaches. It is also the site of honey bee breeding for much of Oman. Agricultural production is improved by the use of Falaj irrigation channels and their associated terraces system devised by the local farmers, who have lived on this mountain for hundreds of years.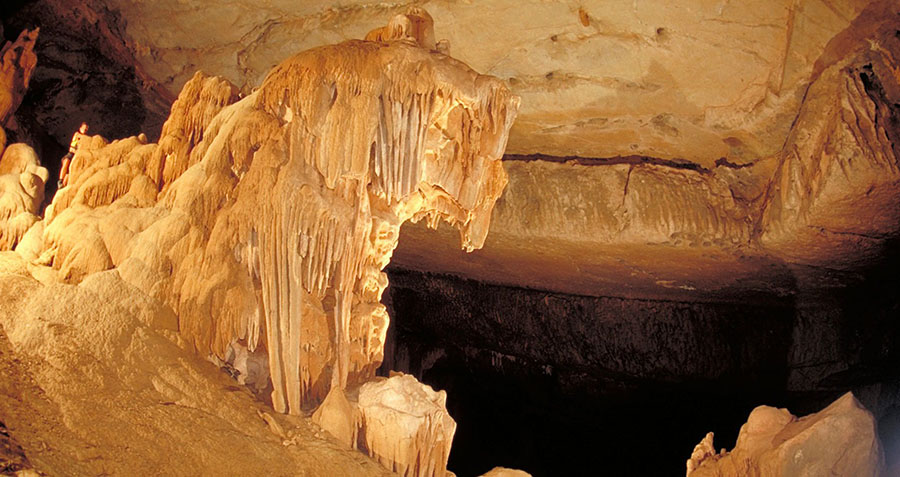 Al Hoota Cave
Estimated to be over 2 million years old, Al Hoota Cave is located at the foot of Jabal Shams, Oman's epic mountain. It is the first and only show cave in the Arabian Peninsula with a total length of around 4.5 kilometres, of which just 500 metres is accessible to the general public.

Al Hoota Cave contains a rich ecosystem that includes four lakes. Three are small and located in the north of the cave, the other is the accessible central lake. It is estimated that the lake holds about 30,000 m³ of water, is 800 metres long and 10 in width, with a maximum depth of 15 metres. It is here that one can see the rare blind fish – Garra Barreimiae or more commonly known to us as Bu Naseh and his friends. We are exceptionally lucky to have many other animal species living in the cave including bats (Rhinopoma Muscatellum), arthropods, mollusks, spiders, snails and water beetles.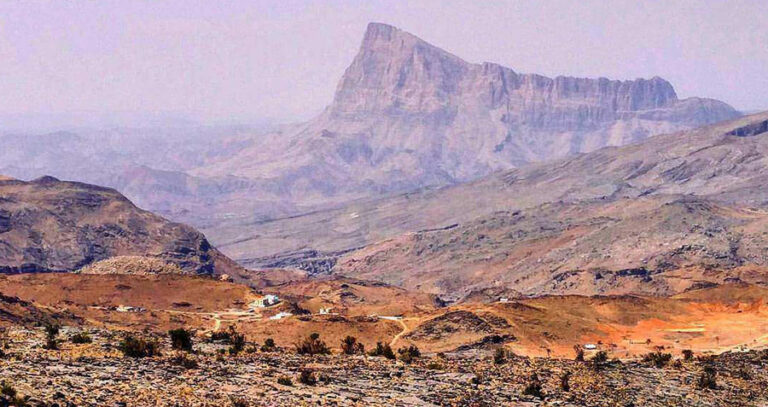 Jebel Shams
Jabal Shams is the highest mountain in Oman, right in the heart of the Western Hajar Mountain chain in Al Dakhiliyah region, which also host Jabal Akhdar. Jabal Shams is one of the must-see attractions for any visitor to Oman, with views of the Al Nakhr Canyon so spectacular to be labelled as "The Grand Canyon" of Arabia, as well as its mild climate, exciting trekking paths and off-road adventures it offers.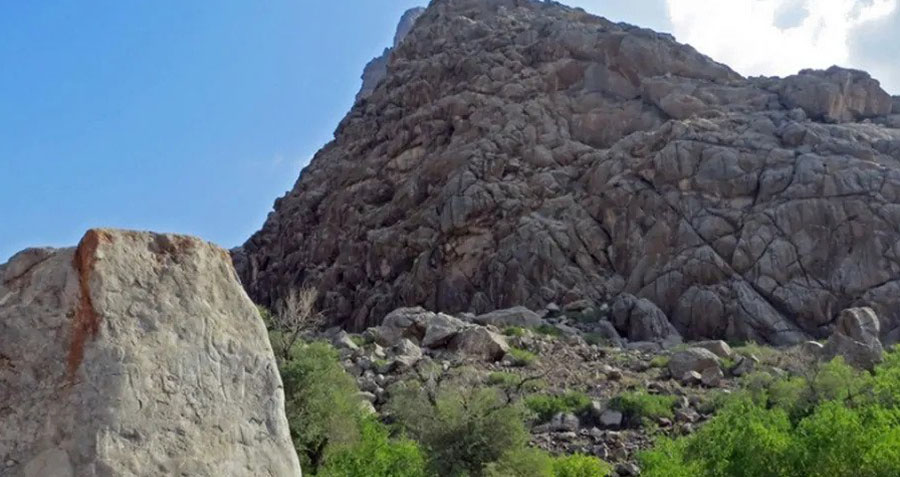 Hasat Bin Sult
Hasat Bin Sult are a series of petroglyphs carved onto a giant rock, located on the way between Al Hamra and Jebel Shams. The rock can be a little tricky to find, but if it is the right time of day, visitors can spot 3,000-year-old carvings of four life-size human figures on its main face.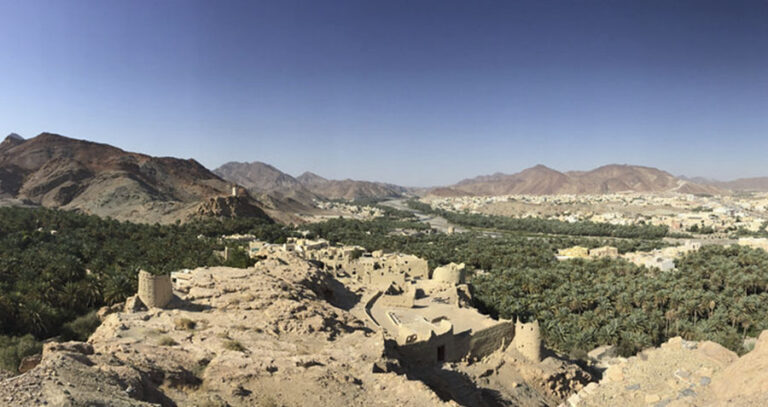 Fanja
Fanja is just about 25 kilometres from Muscat. It is a historical town renowned for its hot springs, forts and watch towers. But other than the natural beauty of the place, one of its top attractions is its traditional souq.

The turn on the road that indicates the direction of the souq takes you on a picturesque road with the Sultan Qaboos Mosque of Fanja to the left a hard reference point to miss.

Once you get to the area, a sudden splash of colour and the rush of different activities will definitely get your attention. The souq is a row of shops filled with merchandise depending on the interest of the shop owners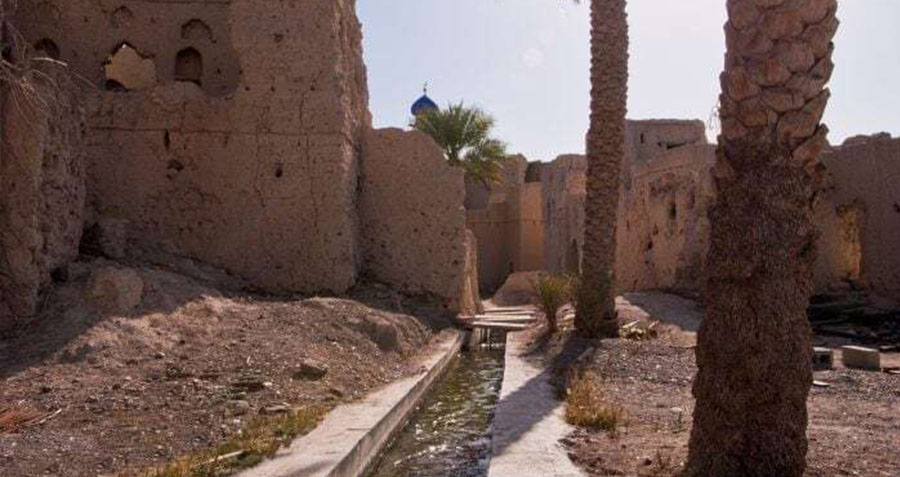 The Falaj Daris & Heritage Site
Listed as a UNESCO World Heritage Site in 2006, these aflaj – irrigations systems – were constructed as far back as 500 AD and are still in use today. Both falaj use gravity to irrigate the surrounding fields with water from underground springs.

The Falaj Daris is the biggest falaj in Oman, and one of the five collectively listed as UNESCO World Heritage Sites in 2006. Nizwa's former prosperity was due to its plethora of water supplies, with over 134 aflaj (plural for falaj) in the Nizwa wilayat (village). One hundred of these are still in use today.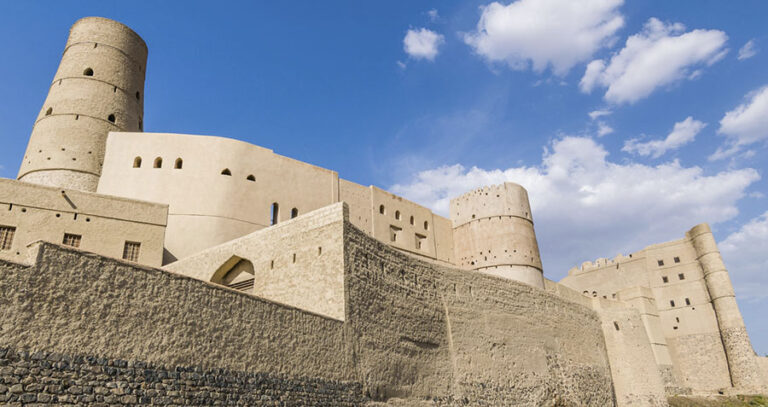 Bahla Fort
This immense mud brick fortress was the first in Oman to be listed as a UNESCO World Heritage Site, in 1987. Since then, it has been beautifully restored and opened to the public, allowing visitors to experience the ingenuity of the Banu Nebhan tribe.

The oasis of Bahla owes its prosperity to the Banu Nebhan, the dominant tribe in the area from the 12th to the end of the 15th century. The ruins of the immense fort, with its walls and towers of unbaked brick and its stone foundations, is a remarkable example of this type of fortification.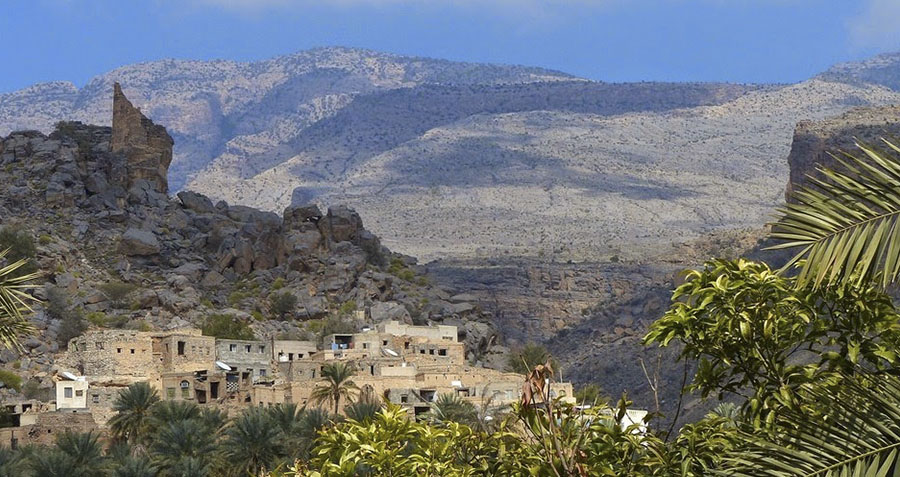 Misfat Al Abryeen
A traditional village nestled into the side of the mountain, Misfat Al Abryeen can be reached by car from Al Hamra. Here, visitors can take a walk through the terraced farms and pass mudbrick buildings to enjoy a real insight into village life.

The mountain village of Misfat Al Abriyeen is a maze of alleys surrounded by traditional buildings, often tall mud structures built into and around Jebel Akhdar.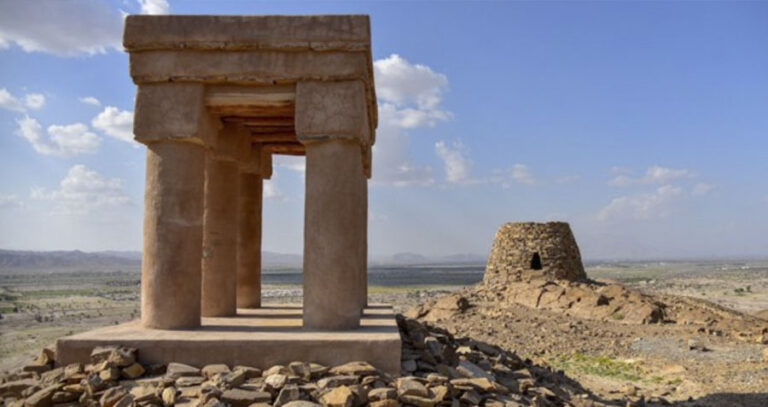 Salut Ruins
The historical significance of Salut is directly connected with the dawn of the Omani history, which first saw the light with the arrival of Arab tribes in Oman from different regions of the Arabian Peninsula. This site is witness to the beginning of settlements in Oman. Salut Archaeological Site is located on top of a rocky hill in A'Dakhiliyah Governorate.

Ruins have been found that date back to the Iron Age between the period 1,400 to 600 BC. There is no doubt that the location of Salut is one of the most important sites containing ruins that help explore the Iron Age, whose development in the eastern Arabian Peninsula is still not well understood .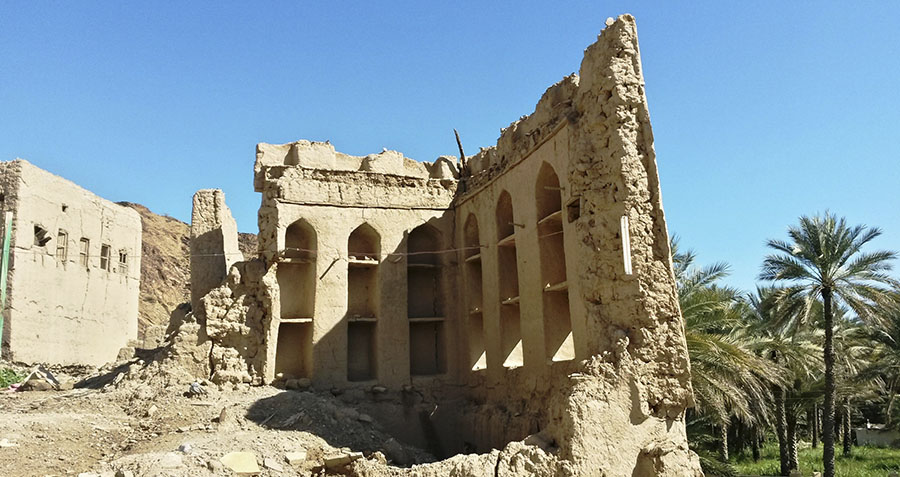 Birkat Al Mouz
Sheltered in the hinge between plain and mountain, this pretty village has retained much of its aged charm (despite recent modernisation). Birkat Al Mawz roughly translates as 'Banana Pool', an appropriate name as a drive through the village plantation will reveal. There are several interesting things to see, including a fort, an active falaj (irrigation channel), some interesting old buildings that are in the process of being saved from ruin, and a thick plantation of date palms that invite a quiet stroll. The village also offers practical assistance to visitors heading up the mountain such as 4WD hire, supermarkets and camping supplies.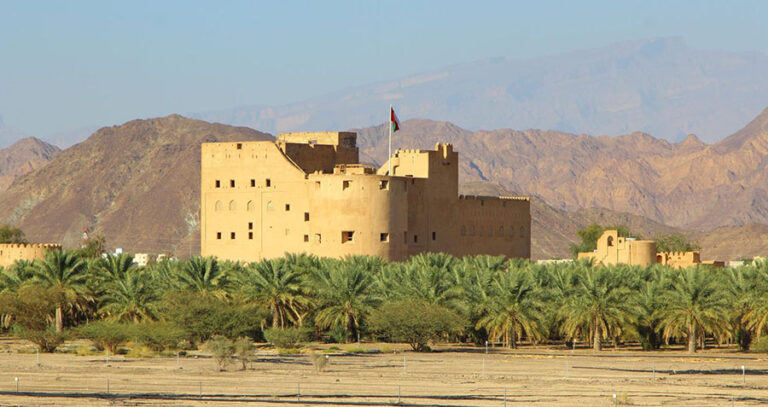 Jabreen Castle
Jabreen Castle is a must-see destination located just a short drive from Bahla. It is truly an architectural masterpiece with intricate mural designs, traditional Omani crafts, and a beautiful view of the surrounding date palm oasis.

Rising without competition from the surrounding plain, Jabreen Castle is an impressive sight. Even if you have had a surfeit of fortifications, it's worth making the effort to clamber over one more set of battlements – Jabreen is one of the best-preserved and whimsical castles of them all. Head for the flagpole for a bird's-eye view of the latticed-window courtyard at the heart of the keep; the rooms here have distinctive painted ceilings.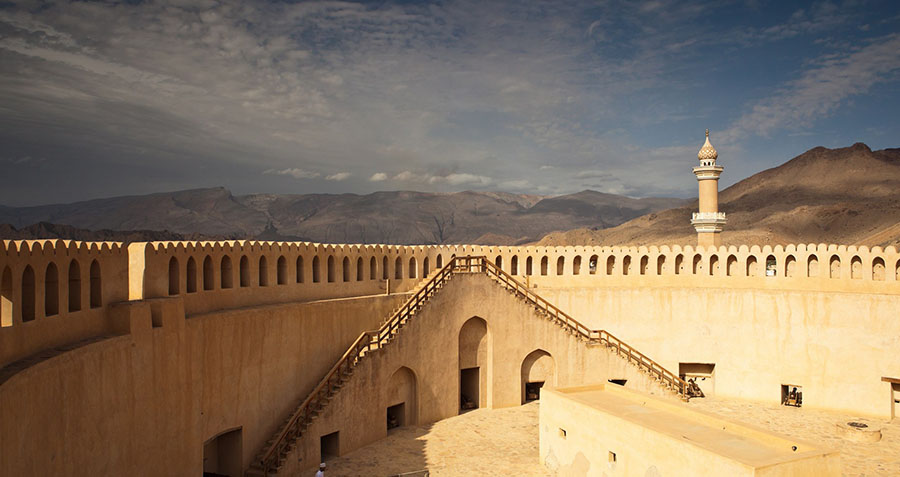 Nizwa Fort
One of the most popular tourist attractions in the Sultanate, Nizwa Fort is a living testament of Oman's expert craftsmanship and provides an excellent illustration of the way Omani people lived in ancient times. It is one of the oldest forts in the country, with the underlying structure dating back to the 12th century. Located right next to Nizwa Souq, it is easily recognisable by its large cylindrical watchtower.
Get Perfect Tour Experience
It is a long established fact that a reader will by the readable.
Stay Connected with our Social media
Join Us For News & Updates