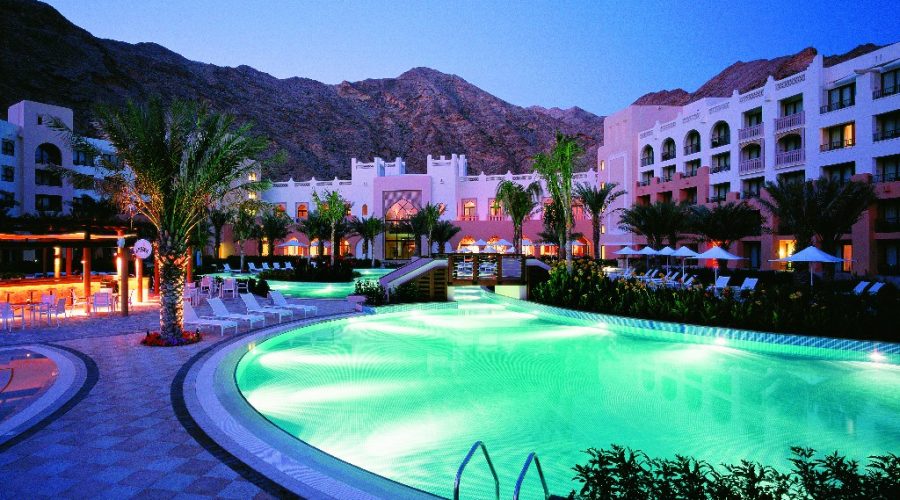 A veritable oasis nestled amongst mountains
Al Waha is Oman's first dedicated family hotel. It is one of two wings at Shangri-La's Barr Al Jissah Resort and Spa, Sultanate of Oman. Comprised of 262 guestrooms, each room provides guests with either a 5 sqm balcony or patio, featuring a sea view or sea-facing perspectives.

The name Al Waha means "The Oasis", and has been designed such that the hotel's several swimming pools form an oasis incorporating many date palm trees.

The architecture of Al Waha is traditional Dhofari, from the southern region of Oman. Nestled at the foot of a mountain range, vehicular access has been made possible by a man-made tunnel.